You may occasionally look in your yard and wonder what the best ways are to improve its appearance. We would like to briefly show you the most efficient options for improving the appearance of your garden. Of course you are limited by the amount of resources you have when it comes to size, floor and also your budget. But the expected good news is that good, obvious effects can also be achieved with manageable measures and costs.
show your colors
What a garden looks like can greatly depend on the configuration of the house and what is already in the garden. However, an abundance of greenery is always welcome. However, this can be more difficult for some (due to its location and space) than for others, which is why many homeowners choose to plant a lawn. This is not only suitable for large gardens. It can also have a big impact on the overall look of a garden. When there are many colorful plants, everything seems more inviting. Of course you can also opt for the rock garden look and place a few chic natural stone elements. Or both! Even under difficult regional and climatic conditions, there is still much to do.
You can still show your colors by planting flower pots and tubs in a small space or on already sealed surfaces.
A dashing look
It is always worth taking some time to care for trees, shrubs and hedges by pruning them back and removing dead shoots. Doing it right isn't just good for plant health – it makes them appear much more accurate and cleaner than before. For trees, target branches that touch the ground or that generally spoil the shape of the plant, then remove them at the source. This is where quality secateurs come into their own, which are both sharp and easy to use.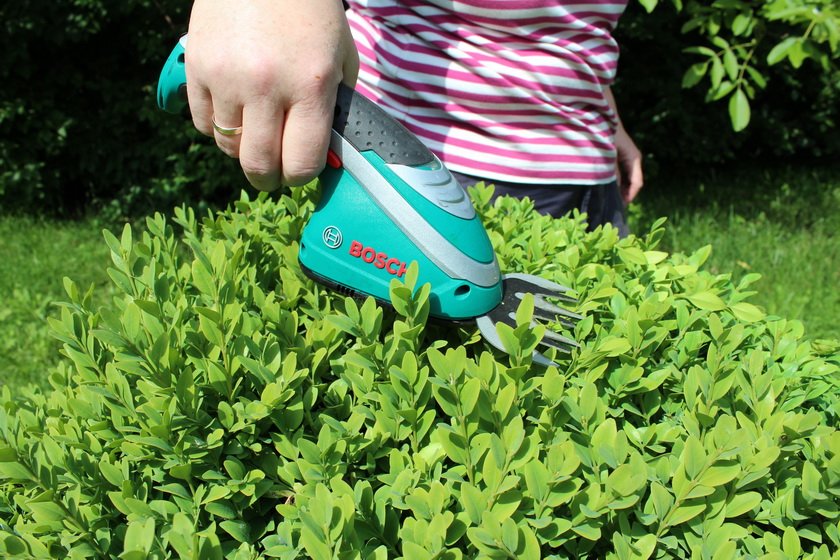 Comfort zone: terrace
Your terrace can have a huge impact on the appearance of your garden. Not least because you and your guests will stay there in the first place. Keeping the terrace in good condition is therefore directly related to the quality of life in the garden. Make sure you have a good weeding tool on hand to gently scrape moss and weeds out of any cracks between your patio's patio tiles. Once these are removed, you can fill or replace any gaps between the pavement if cracks become too obvious.
water in the garden
Having water in the garden is nice. A pond or a water object brings dull gardens to life and enriches every inconspicuous corner. There are countless ways to bring water into small or large gardens or even onto the patio. From streams, fountains, small water features or water basins to large ponds – there is hardly an area in the garden that cannot be designed with water objects.