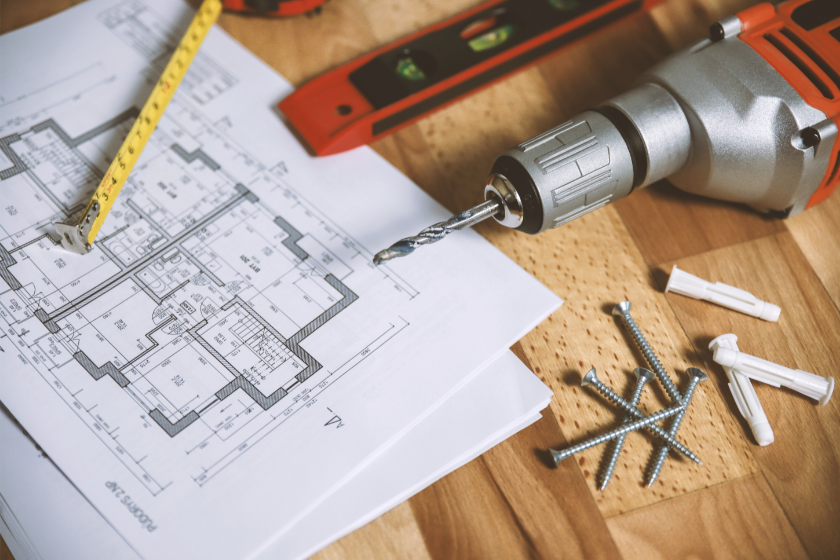 Is there still room for an office in your own home or will this be planned immediately during construction? Today, many people take it for granted that they can use their own office at home. However, there are a few points to consider during planning and execution.
This is important when it comes to interior design
Is the office already on the agenda for the interior design? Then the planning can already be optimized here. It is good if the office is located in a quiet part of the house if possible. This naturally raises the question of how big it should be and how many people want to work in the office. There is no advice on the minimum size that should be present. However, it has been shown that you can plan better with a little more space, as some equipment, such as printers and cabinets, also have to find their place in the office.
Daylight helps to concentrate. Therefore, enough windows need to be scheduled for this to work. Is there even the possibility of ceiling windows or so-called daylight windows? That would of course be ideal. Not to be forgotten are sufficient power outlets and good internet availability.
Separation from the living area is recommended
It is always good if the study is away from the living room and not directly connected to it. This makes it possible to draw a conclusion from work and go home within one's own four walls after work. In addition, quiet working, far away from what happens in the living room, is made possible.
Set up an office – stay as flexible as possible
When designing, it helps to attach great importance to flexibility. The height-adjustable desk is almost a must these days. It ensures that the height of the work surface fits well with your body and that an ergonomically correct posture is possible. At the same time, there are models that allow you to work even standing up.
In addition to daylight, lighting by lamps in the office is also an important aspect. Dimmable lamps help you find the right light for the job. If possible, several lamps should be placed in the study to ensure optimal lighting.
Home office equipment
This is what you need for an optimally furnished home office:
ergonomic office chair
Desk (ideally adjustable in height, minimum 160 x 80 cm)
Storage options such as roll containers or cabinets
Sufficient lighting (daylight, desk lamp, ceiling lighting)
Computer with keyboard and mouse
one or two screens of at least 22 inches
a notebook stand or docking station (if using a laptop)