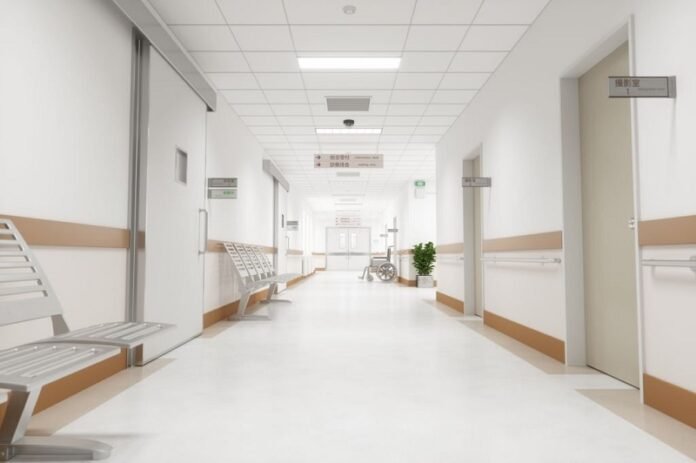 While talking about healthcare providers, it is important to know that most of them are recently struggling to build a good reputation in the medical and healthcare industry. In the last few years, there are different types of healthcare providers that have risen. Thus, most healthcare providers are trying to offer the best and most affordable medical services to their clients.
As the medical center or hospital is one of the most crucial components in offering essential healthcare to people, it becomes really vital that the overall structure and design of the premises could show positivity and also is highly efficient. Thus, medical fitouts are no doubt highly important in this situation.
Read on to know more about medical fitouts in detail.
What Are Medical Fitouts?
Medical fitouts generally refer to the procedure of designing and making customized spaces for medical facilities and offices. Medical center fit-out services and medical office design can encompass numerous important activities, all of which are aimed at building a stylish and functional area that can meet the specific requirements of your practice. This can easily include anything from opting for the right layout or furniture to making sure that the area is compliant with all required rules and regulations.
How Can Medical Fitouts Help Patients?
A lot can happen when you need to visit a healthcare center or a healthcare professional. The insecurities over possible diagnosis, the anxiety over symptoms, and even a lack of understanding of various medical procedures are just a few of the crucial things that can make your trip even more stressful and unpleasant.
In those situations, traditional medical and healthcare spaces cannot help much. With sterile, cold, white palettes, it is known to all why dental practices, hospitals, and various other healthcare and medical clinics are associated with fear, discomfort, and also unease.
The relationship between interior design and its power to reduce anxiety is not new. The medical fitouts and interior designs, including finishings, color palettes, surface textures, lighting, and even space layout, can easily trigger negative or positive feelings in people. You can make the most of your medical fitouts with fixtures, design, and furniture that can evoke comfort, calmness, and also positivity in patients.
Just by creating a relaxing and welcoming environment for patients, you can easily reduce their emotions of anxiety and stress. You can even associate your practice or clinic with a serene, bright, and homely atmosphere, which can make your patients comfortable enough to come back for a second visit.
Moreover, only when your patients can feel good about the visit will they develop a sense of trust and loyalty and most likely will they recommend your clinic to their friends and relatives. Eventually, this can result in positive remarks, good reviews, recommendations, and even increased profitability.
Gaining the knowledge that interior design and architecture can increase patient satisfaction, improve patient outcomes, and reduce costs, you should know what kind of features you should include in your medical fitouts to increase patent satisfaction.
Things You Should Consider While Designing Your Medical Fitouts
The waiting area in a healthcare center or clinic is the place where your patient needs to spend a lot of time waiting for their treatment. Thus, you should design this place carefully, as it should reduce the stress, frustration, and anxiety of your patients and their families.
In this case, you should take care of several medical fitouts, such as:
You can include technology like USB ports, Wi-Fi, charging stations, and various other methods of providing entertainment.
You can think about offering refreshments, such as tea, coffee, and water.
You can incorporate natural light, water, plants, etc.
You should provide enough space for seating and treatment procedures.
You can opt for absorbent ceiling tiles and acoustic panels to reduce noise and ensure proper privacy.
If you have a larger facility, you can think about having a small café or a mini fridge to offer refreshments to your patients and their families.
Try to give your reception a soothing and spacious look.
Conclusion
Thus, with the right type of medical fitouts and facilities, you can make your clinic or healthcare center a great place to give your patients the utmost mental satisfaction.