If you want to decorate and furnish your garden cheaply and creatively, you should go to a flea market. Here are some simple tips for doing this while saving money.
Visit flea markets
We are always amazed at what can be found at flea markets. Flea markets are the best opportunities to buy garden decorations such as farming tools and household items in good condition. If you are lucky, you can also find rare and unique things. Many of these items are largely out of production and give a vintage look to your home or garden.
When I go to flea markets, I always look for things to use in the garden. For example, many plants need a support – so I'm looking at what I can use for that. Especially vintage decor in a garden makes it something special, because the eye needs a place where it can rest in a good garden design. Objects that I can use as planters are also ideal. These are mainly small tin tubs, pots, dishes and clay jugs.
Simple tips to save
At a large flea market, the supply can sometimes be overwhelming, making it difficult to hold back a purchase. Many of the things you see you may already have and are therefore not suitable to buy. You may not have the money to do other things. While flea market deals can be quite cheap, you can spend a lot of money visiting a flea market. It is therefore advisable to take a good look at the stands. Think carefully about what you need, what you want and what is important to you.
However, with all caution, you should also keep in mind that you may never get some things back if you don't buy them now!
There are a number of things to keep in mind when purchasing.
If you're going to a flea market, it's a good idea to scan the stalls first to get an idea of ​​what the vendors are selling. In doing so, you should consider what you might want to buy and what you should buy right away. Because some things can be over sooner than you think if you don't make a decision right away. When you find a piece that you think would look great in your yard or home, buy it and don't hesitate. He may not be there on the next tour.
Focus on offers that meet your needs. Pay close attention to whether the item fits your home or garden – and whether you need it at all.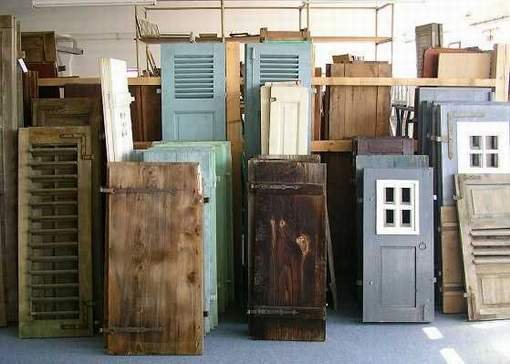 Know when to stop shopping
Sometimes you can find something that costs more than you want to spend. Then buy it and stop buying.
Buy things that look great with plants and flowers
There are many inexpensive flea market treasures that look fantastic with plants and flowers both inside and outside the home. These include tubs, baskets, jars, boxes and boxes, old tins and much more.
More posts about old finds
I've already shared some of the items I found and used for our home and yard.
Upcycling: flower box made from old bottle crates
DIY: New garden decoration – fountain with boys
Second use – New mirror made from old materials
DIY project 7/2017 Raised bed made from old room doors
DIY project 6/2017 – Garden bench made from recycled materials