Design your own home creatively
If you have your own house or apartment, the big goal is to design your home creatively and personally according to your own ideas and needs. This can be done in various ways. There are many tips for designing any room as well as a huge range of inspiration on the internet. You can also get help from friends or acquaintances who can help you choose decorative elements or similar things. Most people already have their own experiences in this area and are happy to share them.
What are the advantages of laminate?
When designing your own living space, there are a myriad of different areas to design and decisions to make. An important point is how you want to lay out the floor. Some people opt for tile or carpet. The latter is especially suitable in children's rooms. However, the most popular is probably the laminate as a floor covering.
Laminate has a number of advantages. One point is that it is available everywhere. Any hardware store or well-stocked hardware store will have a large selection of laminate flooring on-site. In addition, the laminate does not provide strong insulation, making it easy to lay over underfloor heating. Unlike some other floor coverings, the laminate is very easy to maintain and promises a long service life.
What types of laminate are there?
When you decide that laminate is the right floor for your home, you now face a difficult task: choosing between the many types of laminate. There are different types of laminate, which mainly differ in color and price. In general, laminate is considered a fairly inexpensive material, but it depends on its type, quantity and quality. It is best to obtain comprehensive advice before making a purchase.
One of the most popular types is the 1-strip plank laminate. This has a very noble and special appearance, as the planks run through the room as a long whole. In addition, there is the multi-strip laminate as a contrast. It is composed of numerous small laminate planks, so that individual elements cannot be distinguished from afar.
Where can the laminate be installed?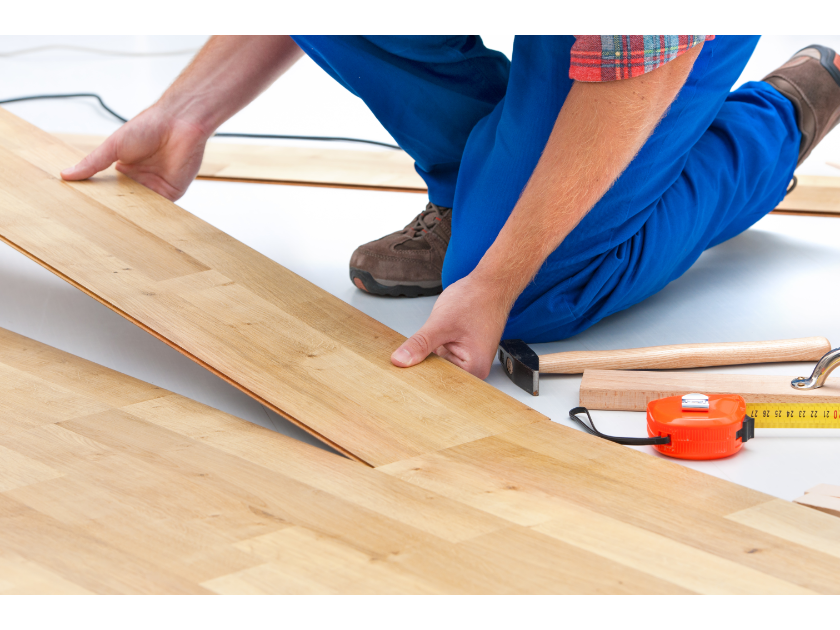 The laminate is versatile and can be installed in almost any room. However, it depends on a number of things which types of laminate are suitable for which type of room. For example, you should ensure that the room is not too humid. Especially when laminate is installed in basements, moisture can cause it to warp quickly. For such cases, there is a specially made laminate that has a protective layer and does not warp.
What should you pay attention to when cleaning the laminate?
The laminate is very easy to maintain and you can continue with your usual cleaning plan. Vacuuming and wiping is no problem on the laminate. However, care must be taken not to expose the laminate too much to water. After damp wiping, all windows and doors should be open so that the moisture disappears quickly.