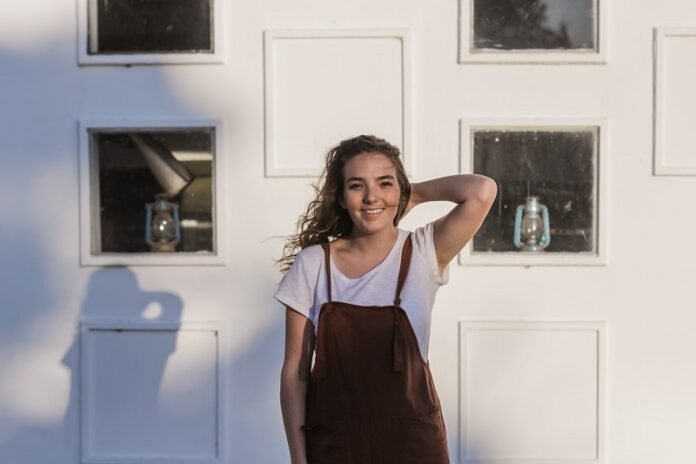 Cooking can be a fun and therapeutic experience. But adding a personalised apron to the mix? That's a recipe for style, uniqueness, and a touch of glamour in the kitchen. Whether you're a culinary aficionado, a baking enthusiast or a grill king, a personalised apron can make your kitchen adventures even more special. But what are some of the unique apron ideas to consider? Let's explore.
The Magic Of Personalised Aprons
Personalised aprons aren't just about keeping your clothes clean while you cook. They are about expressing your personality, showing off your creativity, and making a statement. Creating a custom apron, whether for yourself or as a gift, adds a touch of individuality and personalisation to the cooking experience. From playful phrases to intricate designs, the possibilities are endless.
Unleashing Your Creativity: Custom Apron Designs
The beauty of custom apron designs lies in their versatility. Are you a fan of vintage style? Go for a classic design with a modern twist. Love pop culture? Incorporate your favourite movie quote or character into your apron design. From minimalist patterns to bold colours, let your creativity run wild and design an apron that screams 'you'.
Here Are Some Ideas To Inspire Your Custom Apron Designs:
Fabric Selection: Choose a fabric that aligns with the purpose of the apron. For cooking or crafting, opt for durable and easy-to-clean fabrics like cotton or canvas. Consider patterned fabrics, solid colors, or even eco-friendly materials.
Color Palette: Experiment with different color combinations that match the theme or your personal preferences. Bright and bold colors can add a lively touch, while muted tones create an elegant and timeless look.
Personalized Embroidery: Add a touch of sophistication by embroidering names, monograms, or special messages onto the apron. Embroidery can be subtle or prominent, depending on your design vision.
Hand-Painted Designs: Get creative with fabric paints or markers to create unique hand-painted designs. You could paint florals, abstract patterns, landscapes, or even your favorite quotes.
Making a Statement: Apron Gift Ideas
A personalised apron can be the perfect gift for the foodies in your life. Think of a quote that encapsulates their cooking style, or an inside joke that makes them laugh. Or you could choose an apron in their favourite colour and add a monogram for a touch of elegance. Whatever you choose, a custom apron is a unique and thoughtful gift that they'll surely appreciate.
For the Little Chefs: Customised Aprons for Kids
Getting children involved in cooking can be a fun and educational experience. And what better way to encourage them than with customised aprons for kids? Add their name, a cute image or even their own drawing into the apron design. They'll be thrilled to wear their personalised apron and may even be more excited to help out in the kitchen.
Adding Flair to BBQs: Personalised BBQ Aprons
Barbeque sessions are about more than just grilling. They're about camaraderie, laughter, and good food. So why not add a bit of flair with personalised BBQ aprons? Think fun phrases like "Grill Master" or "King of the BBQ", along with their name. It's a fun addition that will surely bring a smile to everyone's faces.
Embracing Style in the Kitchen: Stylish Aprons
Who says aprons have to be plain and boring? With stylish aprons, you can be practical and fashionable at the same time. Go for unique cuts, trendy patterns or chic colours. A stylish apron can complement your outfit, elevate your cooking experience, and even serve as a conversation starter.
Conclusion
A personalised apron is more than a kitchen accessory. It's a reflection of your personality, a tool for expressing creativity, and a unique gift idea. Whether it's for cooking, baking, BBQing, or for the little chefs in the family, a custom apron can make the culinary experience more fun and stylish. So why not explore the world of personalised aprons and discover how they can spice up your kitchen adventures?