Are you planning to install a brand-new pool on your property? If yes, then you must find the right pool installers for the job. You will have to hire experienced, skilled, and easy-to-work-with pool contractors because it will help you to make the project fun, cost-efficient and successful. Searching for the best pool contractors needs multiple aspects to check out. So, it can make you even more confused. Here are some tips which you can follow to hire the best pool installers for the job.
Talking To the Installers-
First, you must call the pool contractors to learn about their customer service and experience. After that, you must make an appointment to talk with the pool installers in person. Meeting in person will help you to ask several questions and clear your doubts properly. If the installer cannot clear your doubts, then you must not go for it. Check whether the contractor is solving the problem or not. You must remember that an installer's work is something beyond repair and installation; they must be available for time-to-time maintenance, like pool liner replacement.
Take Some References from Their Previous Clients-
If possible, you can talk with the homeowners who have recently hired pool installers in their homes. This is one of the best ways to learn about their services and experience. The pool installers must provide various references from their customers who can convey their reviews by phone. It would help if you did not forget to check online reviews.
If you plan to install the swimming pool, it will be wise to check out the previous works of the pool installers. You must discuss the ideas of the design with your contractor in detail and ask for the portfolio. Ask them to show their previous work to other clients. If possible, you check the previous work, and it will give you a better understanding of their work quality.
Go For an Insured & Licensed Contractor-
A licensed and insured contractor must install the pool. If your potential contractor doesn't have any license or insurance, then you might have to spend some extra bucks in case of any damage. Accidents happen without any prior notice. Therefore, in case of any mishaps, you would be responsible for it when the company has no license or insurance. So, you should ensure that the pool installers are insured and licensed before signing any contract. Additionally, you must be aware that various states and cities have various laws regarding insurance and license for contractors. You must be aware of the regulations of your area.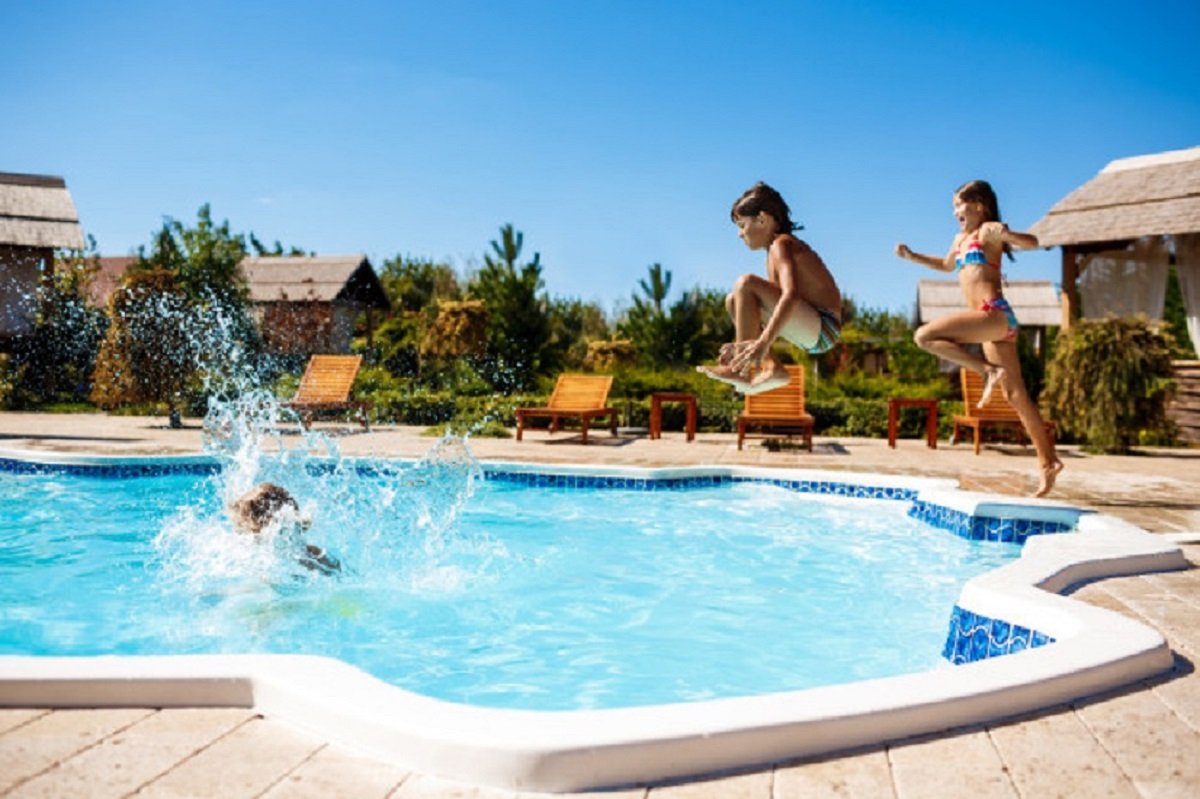 Make Your Installer Understand the Design-
You might plan to incorporate a pool into the current landscape or use intricate landscaping in your design. A top-notch pool builder should be capable of handling and comprehending your idea. They are willing to consider your own ideas unless it is something impossible. Make sure the contractor you choose can understand your requirements properly.
Decide on the Type of Pool Water-
The kind of water which will be utilized in the pool is something that you must know about. As it needs to be in hygienic form, chlorinated water pools are still the most popular choice. But salt water is the best option to stay completely natural. You may take advantage of a pool that can be as natural-looking as possible because this variety requires extremely little chlorine.
Meet With the Contractor-
After selecting the pool installers, you can meet them in person again to finalize the concept and budget for the projects. You must ask various questions regarding the installation process and check if you provide maintenance like pool liner replacement, guarantee, or warranty. If the contractor tries to force you to sign the contract instantly, you should look more another option.
Conclusion-
Installing or replacing the pool is not a small task; it requires a professional with good experience to avoid any damage while doing the installation. Hiring the best pool installers will be a complicated process, but if you follow the above tips, you can easily hire the best one for the job.