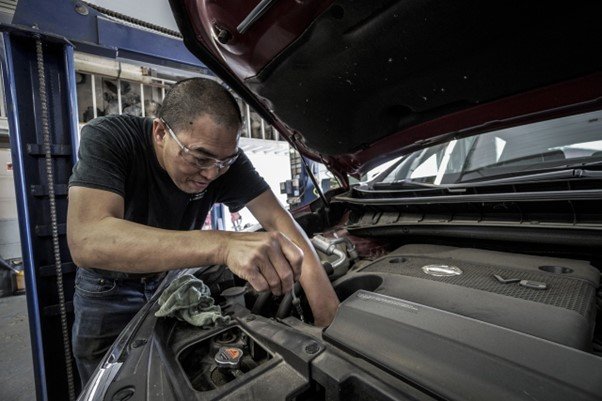 When your diesel engine starts showing signs of trouble, who do you turn to? The right diesel mechanic can be your vehicle's best friend, ensuring it's running smoothly and efficiently. But with so many options out there, how do you choose the right one? This guide will walk you through everything you need to know about choosing the right diesel mechanic for your vehicle's needs.
Understanding the Role of a Diesel Mechanic
A diesel mechanic is a professional who specializes in maintaining and repairing diesel engines. These engines are more complicated than their petrol counterparts, requiring specialized knowledge and skills. A diesel mechanic can work on a variety of vehicles, from heavy-duty trucks and buses to boats and farming equipment. Their role is crucial to ensure that these vehicles run efficiently and safely.
Qualifications to Look for in a Diesel Mechanic
When choosing a diesel mechanic, it's important to look for certain qualifications. These include professional certification, relevant training, and a good knowledge of diesel engine repair. A certified diesel mechanic has gone through rigorous training and passed an examination to demonstrate their competence. They should also be familiar with the latest technologies and repair techniques.
Services Provided by a Diesel Mechanic
A professional diesel mechanic can provide a range of services. These include regular maintenance, repairs, installations, and even performance upgrades. They should also be able to diagnose and fix any problems with your diesel engine. When choosing a diesel mechanic, make sure they offer the services you need.
The Cost of Hiring a Diesel Mechanic
The cost of hiring a diesel mechanic can vary depending on the complexity of the work and the mechanic's experience level. It's important to get a clear estimate before any work begins. While cost should not be the only factor in your decision, it's important to choose a mechanic who offers fair and competitive pricing.
Reading and Interpreting Diesel Mechanic Reviews
Online reviews can be a great way to gauge the quality of a diesel mechanic's work. Look for reviews that mention the mechanic's professionalism, timeliness, and quality of work. Be wary of mechanics with numerous negative reviews or unresolved complaints.
The Importance of a Diesel Mechanic's Experience
Experience matters when it comes to diesel engine repair. An experienced mechanic will have dealt with a variety of issues and will be able to diagnose and fix problems more efficiently. They will also likely have a good reputation in the community.
Finding a Trusted Diesel Mechanic
When it comes to maintaining and repairing your diesel engine, trust is crucial. You want to feel confident that your mechanic is doing the best job possible. Look for a mechanic who communicates clearly, offers a warranty on their work, and has a proven track record of reliability.
Conclusion
Choosing the right diesel mechanic is an important decision. By considering a mechanic's qualifications, services, cost, reviews, experience, and trustworthiness, you can ensure that you're making the best choice for your diesel engine repair needs. Remember, the right mechanic can keep your vehicle running smoothly for years to come.