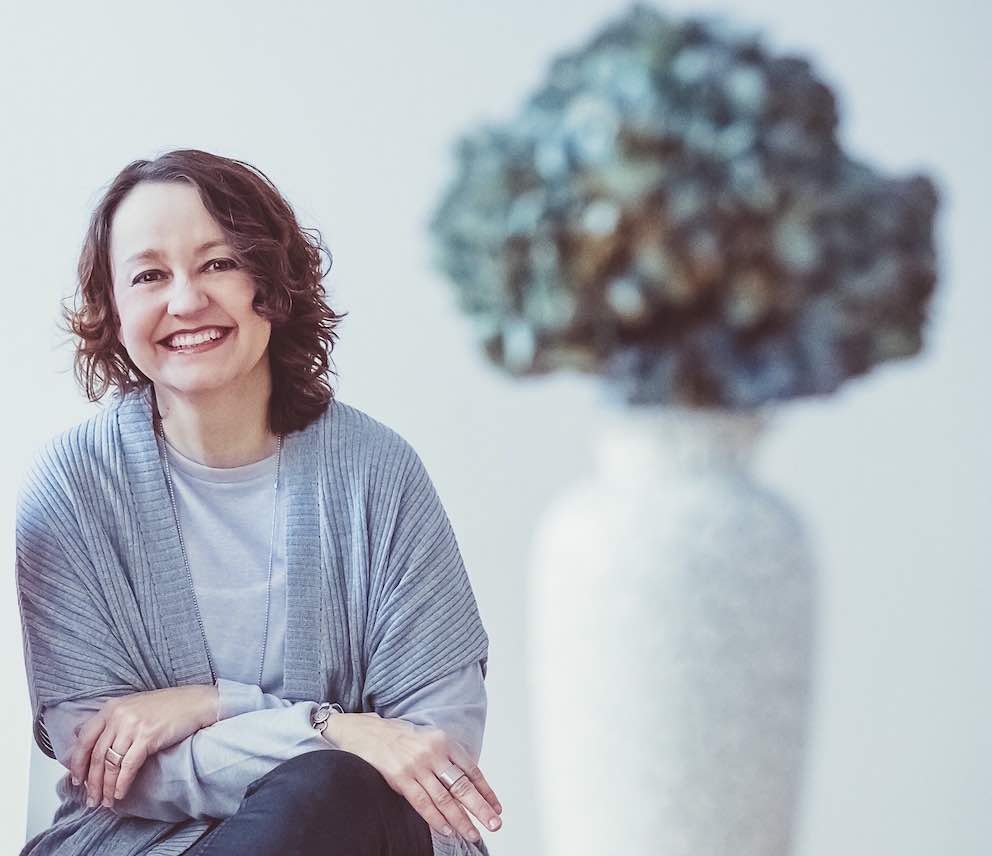 In the last hours of the year, of course, I also review 2022. The "digitized life" clearly dominated for me this year. Consequently, it was a tough piece of mental work not to completely lose sight of the "health" about it. I've really tried a lot to free up enough time for myself and even more to motivate myself to adopt healthy behaviors.
What worked well and what went totally awry, I will report to you in the coming year. I still have to sort through the many experiences.
At the end of the year, I just want to present you with three wonderful feel-good pearls: moments of happiness in everyday life that even the most stressful life can provide. Get inspired. I would appreciate it if you added your personal highlights to this list in the comments.
1: Rediscovered Music: Return of the Mack
When I'm down, there's a remedy that always works: listen to music; preferably loud, sing along and do a few gymnastic exercises to the beat. To be prepared for any emergency, I always have playlists with me for different moods.
One of my favorite songs this year is Mark Morrison's "Return of the Mack". It's from 1996. I hardly noticed it at the time and forgot about it in the meantime. Then I saw the comedy series Masters of None. Season 1 was awesome by the way. In the third episode, Dev (Aziz Ansari) calls "Return of the Mack" the best song of all time. As a series junkie, I immediately accepted Dev's verdict, downloaded the title and have played it a lot since then. I don't really like R&B that much, but after just a few bars this song gives me the feeling of a warm summer evening on the beach.
2: Nature experience: Elmauer Alm
This year, thank God, I went hiking quite often. Because I find the feeling of looking into the distance from a summit just as exhilarating as listening to music – knowing that you made it here without the help of a lift, all by yourself, under your own steam.
However, my favorite tour of the year has very little to do with climbing mountains. A leisurely footpath leads to the Elmauer Alm. Only the last two minutes before the hut is a little bit steeper. I was enthusiastic about the tour because of the wonderful alpine meadows along the way. We were there in mid-June when everything was just blooming. There were butterflies, bees and beetles in a variety that is rarely seen today. As a biologist, I was blown away. A small nature trail opens up this natural beauty for everyone.
The Elmer Alm itself belongs to the Schlosshotel Elmau and is accordingly exclusively managed. Anyone who likes the Käfer tent at the Oktoberfest will feel in good hands here.
Behind the hut you walk a few more meters uphill, then you reach a point with a perfect panoramic view from the Zugspitze in the west to the Benediktenwand in the east. All in all, the path to the Elmauer Alm is an excursion tour that inspires nature lovers and also has a lot to offer for city dwellers. Depending on the weather, the alpine hut is also open in winter (check the website beforehand). You can then reach them with cross-country skis, for example.
3: DIY: grow vegetables
I've been a herb gardener for two years. As a child from the country, I grew up with a large garden. So big that at some point I got tired of eating lettuce and tomatoes every day for weeks in the summer because they were always ripe and had to go. And the ritualized preserving also annoyed me, especially the production of what felt like hectoliters of blackcurrant juice every year. These shrubs always brought a rich harvest while my beloved gooseberries faltered and were eventually uprooted due to lack of yield.
With enough distance, I no longer see gardening as an impertinence, but as an enrichment for all levels of life. Beautiful plants, a bee- and bird-friendly environment, exercise in the fresh air, healthy food – and above all, this irrepressible happiness when you grow something and it actually grows and thrives. I had the best strawberries I have ever tasted this year. My beetroots last until spring. And despite shameful neglect on my part, the red cabbage lasted until Christmas and enriched our holiday menu with fantastic red cabbage. What more do you want?
I wish you all the best for 2023! Thank you for accompanying "Health and the City" through the adventure of digitized life. I hope my tips will help you next year. Now I'm looking forward to your best feel-good moments in 2022!