Most terrace coverings , whether made of concrete slabs or natural stone , have a very long life expectancy. However, the effects of the weather and external dirt make the surfaces look unsightly after just a few years. In addition, if the terrace was not set up properly, undermining can create unsightly joints, cracks or bulges on the surface that has just been laid.
The most common cause of such damage is insufficiently compacted subsoil. Therefore, you should either create a floor slab reinforced with steel mesh or a sub-structure made of crushed stone, gravel and sand compacted in several layers. It is also important to properly seal stone in order to achieve a consistent surface quality.
Find out what else you need to consider if you want to design your garden with natural stone.
Individual garden design with natural stone elements
Experience the fascination of natural stone in your own garden. The diverse natural product is easy to process and has a unique character thanks to its individual shape and color. In addition, a large number of different surface finishes, such as rough or scratched, are commercially available.
There are no limits to your imagination when designing a garden with natural stone: whether a colorfully overgrown natural stone wall, a winding stone path, a romantic bench under the tree or individual stepping stones for special flower beds. With natural stone elements you create structure that naturally fits into the overall concept of the garden integrated.
Different laying options give your garden a special charm and become a place that invites you to relax with its natural atmosphere.
Sandstone and limestone: natural stone for a natural aesthetic
Many hobby gardeners appreciate the individual character of natural stones. This is not an industrially manufactured mass product, but a natural product that is shaped by the history of its creation. No artificial building material can compete with the variety of colors and shapes of natural stone. The unique pieces often become even more beautiful over the years if they are properly sealed and cared for.
Whether you choose sandstone or limestone is a matter of taste. Both natural products have a long service life and can easily be sanded down properly and restored to their original state in the event that discoloration from UV light, rain or dirt has formed.
In addition, depending on your taste, the surface can be processed in a modern way, so that creative use of natural stone in the garden is encouraged.
Another positive aspect of sandstones and limestones is their environmental friendliness. The stones contain neither color nor additives and the energy consumption in their manufacture is comparatively low. Natural stone is particularly durable, resistant and easy to care for, making it ideal for garden design.
Your own natural stone terrace: It all depends on the right subsurface
As with the laying of concrete slabs or paving stones, when creating a terrace made of natural stone, the subsurface should be laid up in several layers and solidified well with the help of a vibrating plate .
It is particularly important to ensure that not only the terrace area but the entire substructure is laid out with a slope. This is the only way to ensure that rainwater does not collect on the terrace or even run off in the direction of the house and cause great damage over the long term.
Step by step: Build your own terrace out of natural stone
The work begins with targeted preparation and initial planning of possible natural stone combinations.
After the bedding made of fine chippings or sand has been drawn off with a straight edge and unevenness has been removed. the natural stone slabs are laid.
If you use irregularly shaped quarry stone slabs you need a lot of time and patience. you always have to find the right stone piece by piece and fit it into the bond.
For this you will later be rewarded with an individual and unique terrace.
It is important that the panels are clean sufficiently before laying so the mortar it is still to be use can also adhere to the panels. You can either lay the slabs in the bare sand bedding or use a so-called natural stone laying mortar for a more stable terrace surface.
The mortar is distributed evenly in stages for two to three natural stone slabs on the surface to be paved and roughly leveled off.
Tip: Mix only as much mortar as you can use within one to two hours.
Always start paving at the edge
Always start paving at the edge of the terrace. It is important to ensure that the stone is fully embedded in the mortar and it is aligned using a rubber hammer and a spirit level. The mortar that oozes out afterwards can be carefully wiped off and at the same time used to seal the joints between the stones. This is how you work your way from the edge of the surface piece by piece towards the center.
When laying on the bare sand bed, sprinkle a mixture of sand and cement between the wide joints. After the installation work has completed, the surface is carefully swept and then covered with water. The previously introduced mixture hardens and gives the terrace its strength.
Work your way towards the center brick by brick
To prevent weeds from developing on the terrace, you can also apply grout. It is important to ensure that you only apply the grout with a spatula or pour it in liquefied.
Should some mortar get on the stone surface. it will remove immediately with water and a sponge, otherwise hardened mortar residues will impair the later appearance of the natural stone.
Protect the terrace from unfavorable weather conditions for a few more days and do not step on to the fresh surface until the next day when everything has dried out well. Now you can look forward to relaxing times on the self-built terrace made of natural stone.
Processing: seal natural stone
Natural stone is becoming increasingly popular as a floor covering because many homeowners like the natural stones better than conventional floor coverings for the terrace,balcony or outside area. In order for them to remain as beautiful as nature, they must particularly cared for and protected. One of the possibilities is sealing the natural stones. This measure protects the stone from water and dirt. We recommend a sealer that penetrates the pores and has a hardly color-intensifying effect.
Caution : The seal forms a layer on the material that prevents breath ability. Therefore, these agents must not used on all stones. This can lead to frost damage, especially during the cold months.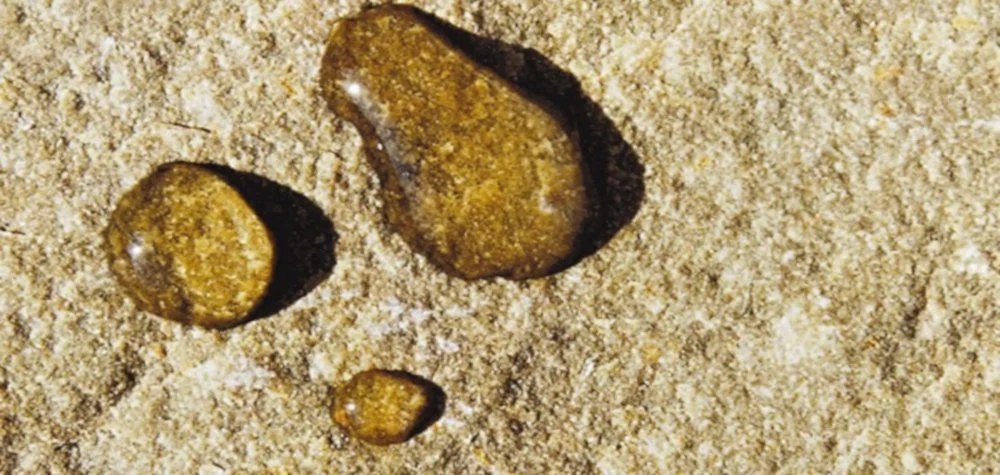 If no color-intensifying effect is require on the surface, we recommend pre-sealing with a 50% concentration. Mix the agent 1: 1 with water. For health reasons, do not use products that contain chlorinated hydrocarbons (CHC).
Tip: When impregnated, the agent penetrates the stone and reacts there.